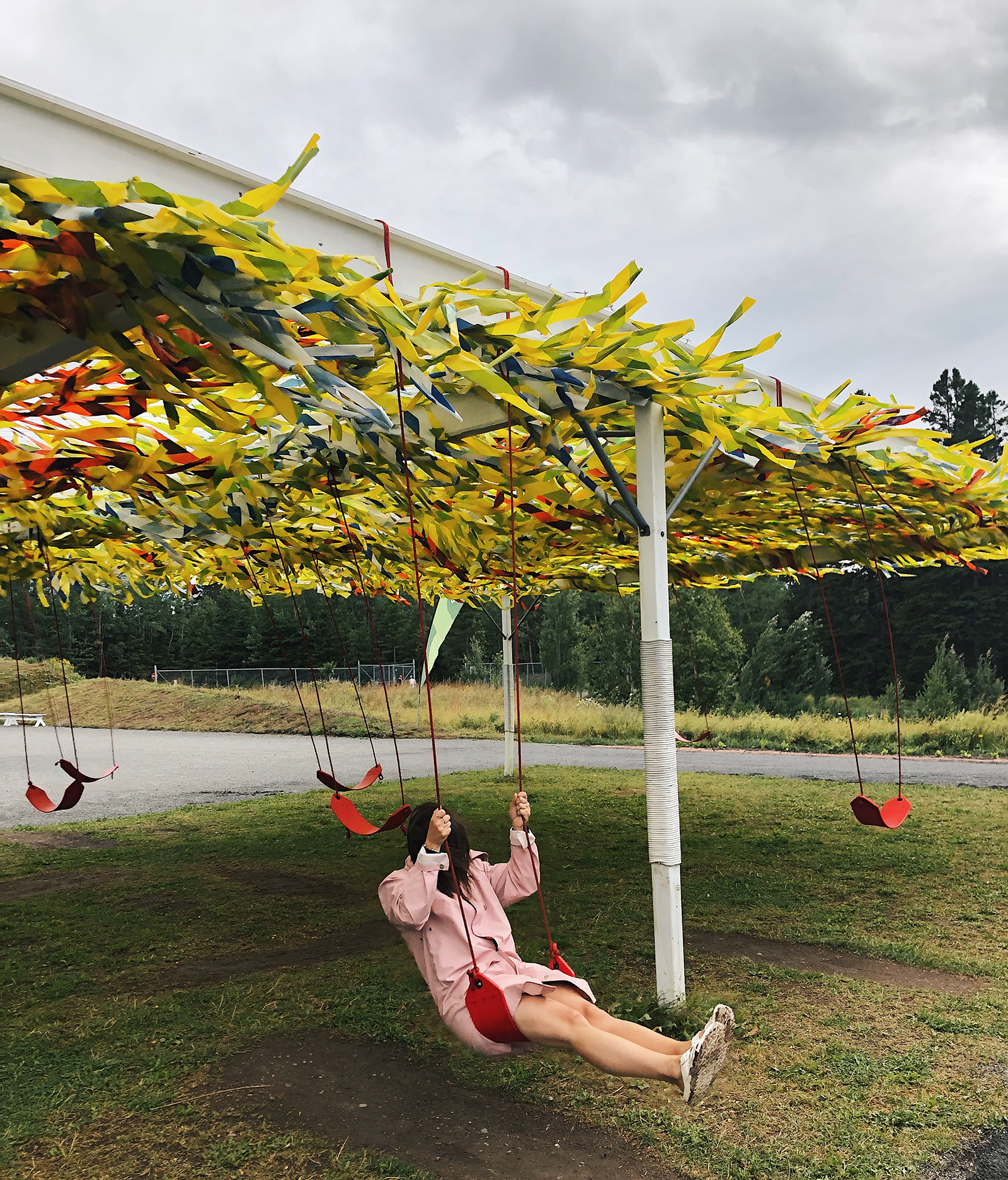 DESIGNERS / CORYN KEMPSTER,  JULIA JAMROZIK
YEARS OF EXHIBITION / 2014 –  2020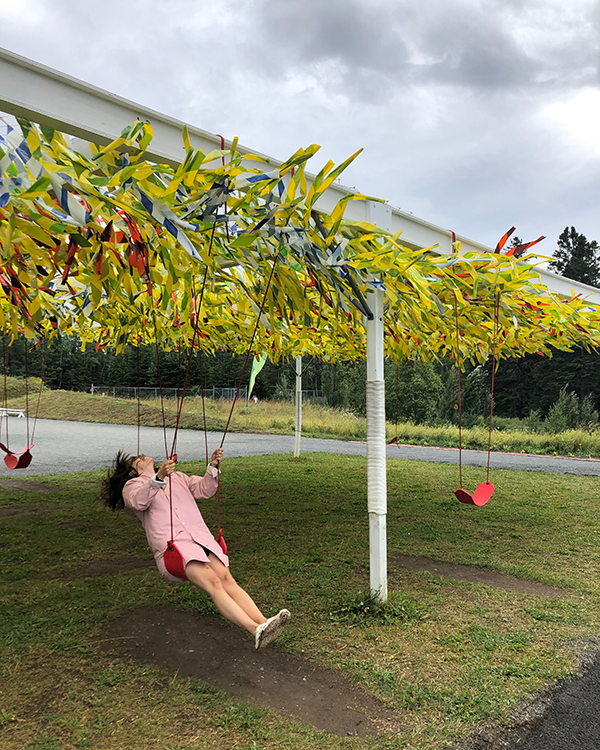 Project description
Drawing on the formal language of historical garden design, and the contemporary means of mass-produced safety and construction materials, Vertical Line Garden is a graphic and special intervention.
The installation introduces man-made elements into the cultivated natural environment of the Reford Gardens. Through this juxtaposition of the manufactured and the natural a dialogue is created, based on the shared theme of protection and necessary safeguarding. In 2014 Line Garden started as an exploration of horizontal fields created through the drawing of parallel horizontal lines in space. The 2015 and 2016 iterations explored vertical canopy elements and further played with colour and pattern. The 2017 installation is entirely lifted off the ground and for the first time creates an enclosed space that visitors can enter. The garden is meant to be experienced, explored, and inhabited, not just looked at, and for this purpose custom-designed lounge chairs are provided.
DESIGNERS /
CORYN KEMPSTER, JULIA JAMROZIK

Buffalo, United States Coryn Kempster and Julia Jamrozik are Canadian designers and artists who are based in Buffalo, NY. Julia is an Assistant Professor and Coryn is an Adjunct Assistant Professor in the Department of Architecture at the University at Buffalo. Collaborating since 2003, they endeavour to create objects, spaces and situations that interrupt the ordinary in a critically engaging and playful way.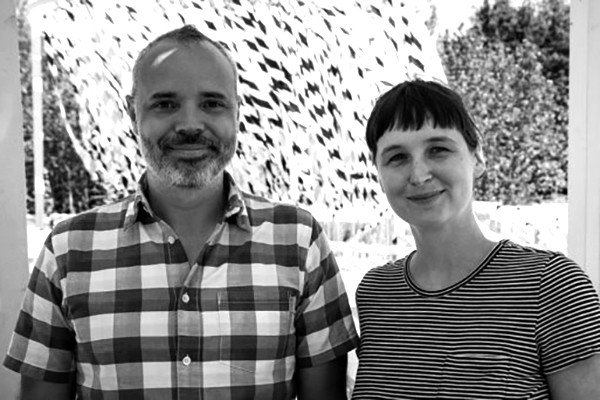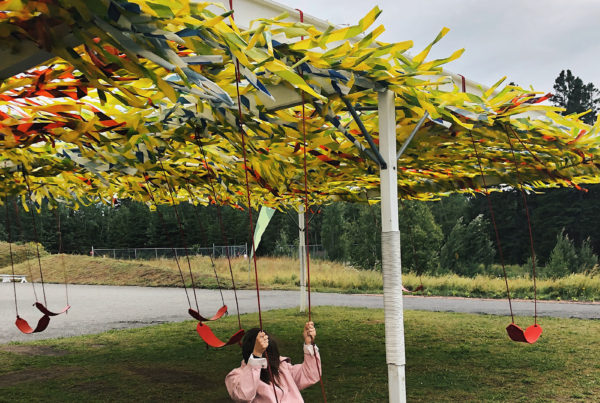 CONTEMPORARY GARDENS Vertical Line Garden photo: Nancy GuignardDESIGNERS / CORYN KEMPSTER,  JULIA JAMROZIKYEARS OF EXHIBITION…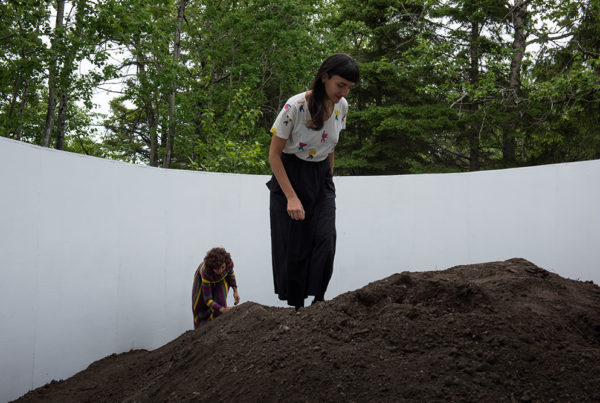 CONTEMPORARY GARDENS Dirt ground photo: Martin Bondphoto: Martin Bondphoto: Martin BondDESIGNERS / SILVIA BACHETTI, AGNESE…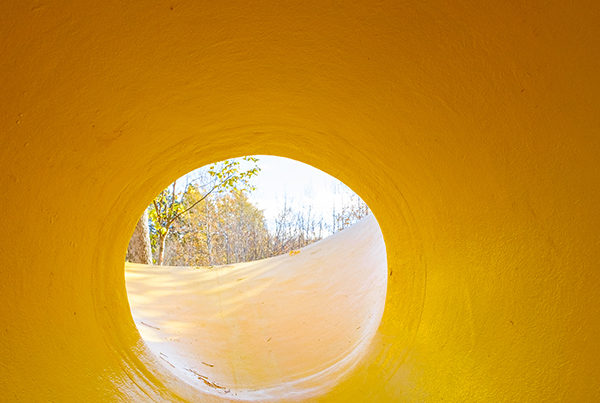 CONTEMPORARY GARDENS Paysage euphonique photo: Anne Willowphoto: JMDESIGNER / MANIYEARS OF EXHIBITION / 2017  - …