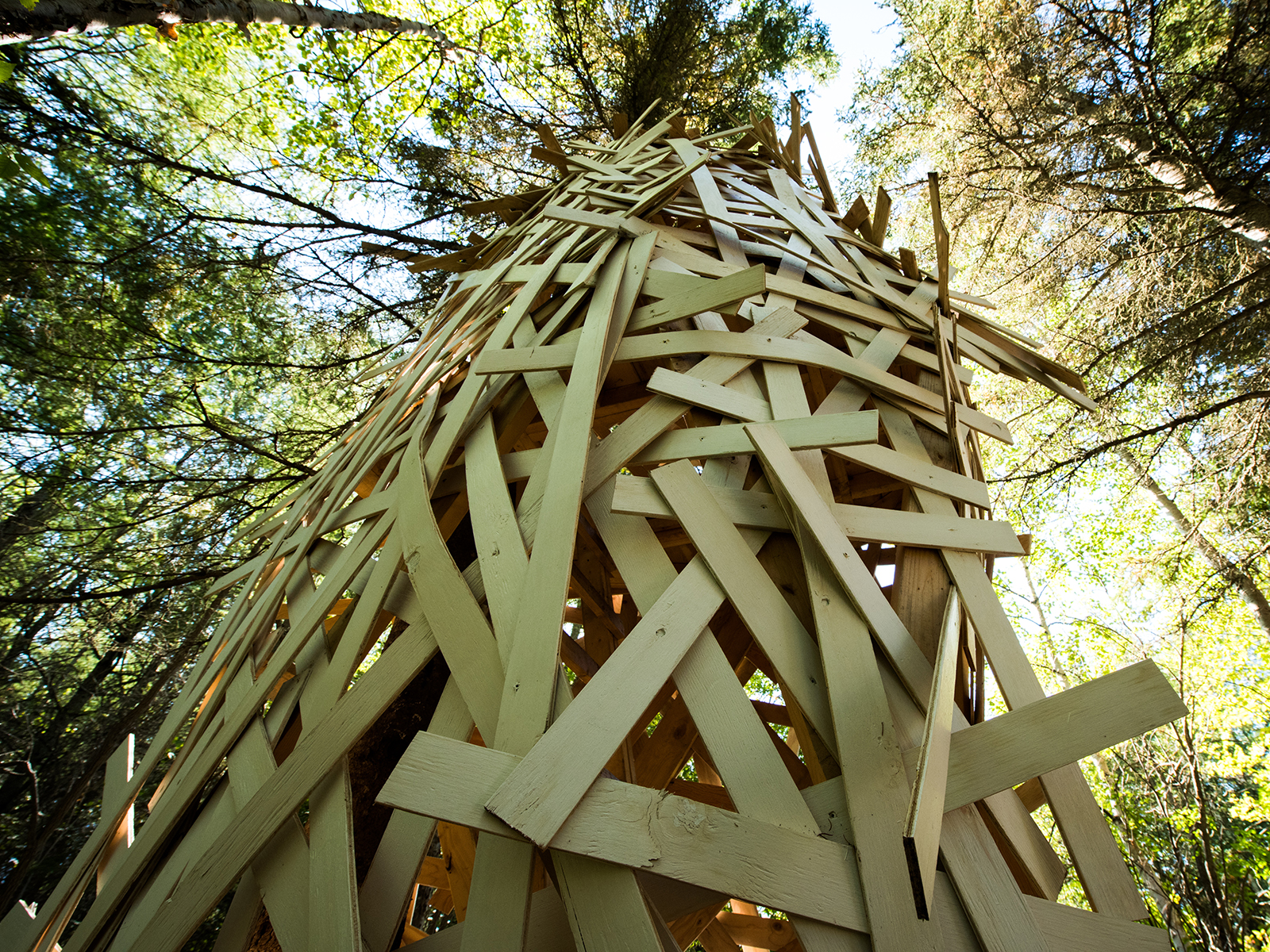 DESIGNERS / GABRIEL LACOMBE, VIRGINIE ROY-MAZOYER

YEARS OF EXHIBITION / 2016  –  2021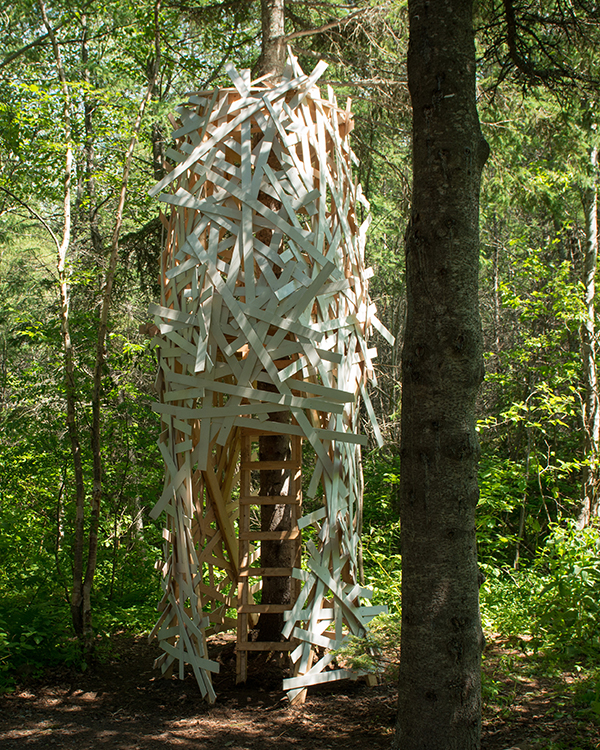 Project description
La Chrysalide is at once a creative child and a nostalgic adult. It is a pause in time, between childhood and adulthood.  Climb a tree, to make its mark and to escape there for a moment, that is what we wish for! 
« Climb in the tree, make my mark and escape for a while. That's what I want; Let my mind float through the canopy, to the rhythm of my reveries. To develop a particular connection with this unique being, to be confronted with its bark, to see and feel its texture, the marks of time past and the traces of time future. I wish for company during my journey, whether as a witness and an accomplice. I climb. My sight is filtered by my clumsy weaving, but calculated to subtly unite with what is alive. I see the exterior that will no longer be the same in my eyes, it is blurred and disappears little by little. The tree elevates me and makes me dream, it builds my imagination. We are now one. Our worlds diverge in time and scale and rub shoulders for a brief moment. This is the perfect opportunity to escape. It is my privileged playground. I am master of its forms and interpretations.»
DESIGNERS /
GABRIEL LACOMBE, VIRGINIE ROY-MAZOYER

Gabriel Lacombe & Virginie Roy-Mazoyer, landscape architects Vancouver (British Columbia) & Montréal (Québec) Canada Virginie Roy-Mazoyer is a landscape architect at Lemay in Montreal and Gabriel Lacombe, also a landscape architect, is a teaching assistant at the University of British Columbia where he completed his master's degree in architecture. Gabriel co-founded the Atelier MAP in 2010 that has completed several projects. With a vision enriched by their experiences locally and internationally, the atelier promotes the eclecticism of the creative process. They work by integrating architectural, landscape and construction processes into the conceptualization process in order to create coherent projects that integrate with their environment and meet the needs of users while offering a direct dialogue with the site. Among their various projects include their participation in the Festival des architectures vives in Montpelier (France) with the Green Wash garden and the installation in 2015 of L'escalier at Le Village au Pied-du-Courant in Montreal. In Québec City, Quand les avions en papier ne partent plus au vent, by Atelier MAP, is part of Passages Insolites 2017. Collaborators Laurie Brault, Karl Choquette.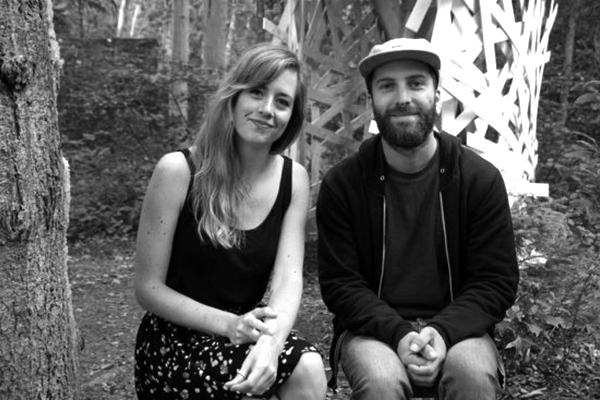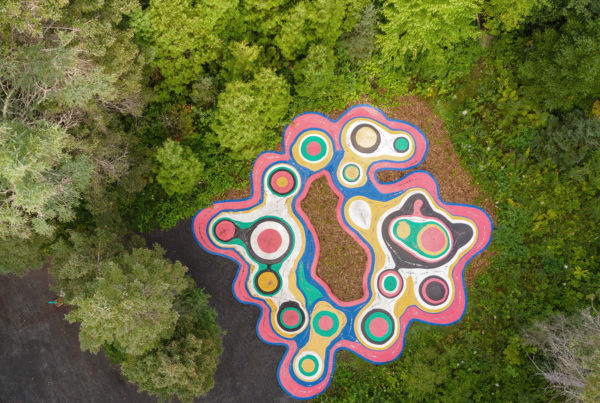 CONTEMPORARY GARDENS Augmented Grounds photo: JC Lemayphoto: JC Lemayphoto: JC LemayDESIGNERS / SOOMEEN HAHM, JAEHEON…