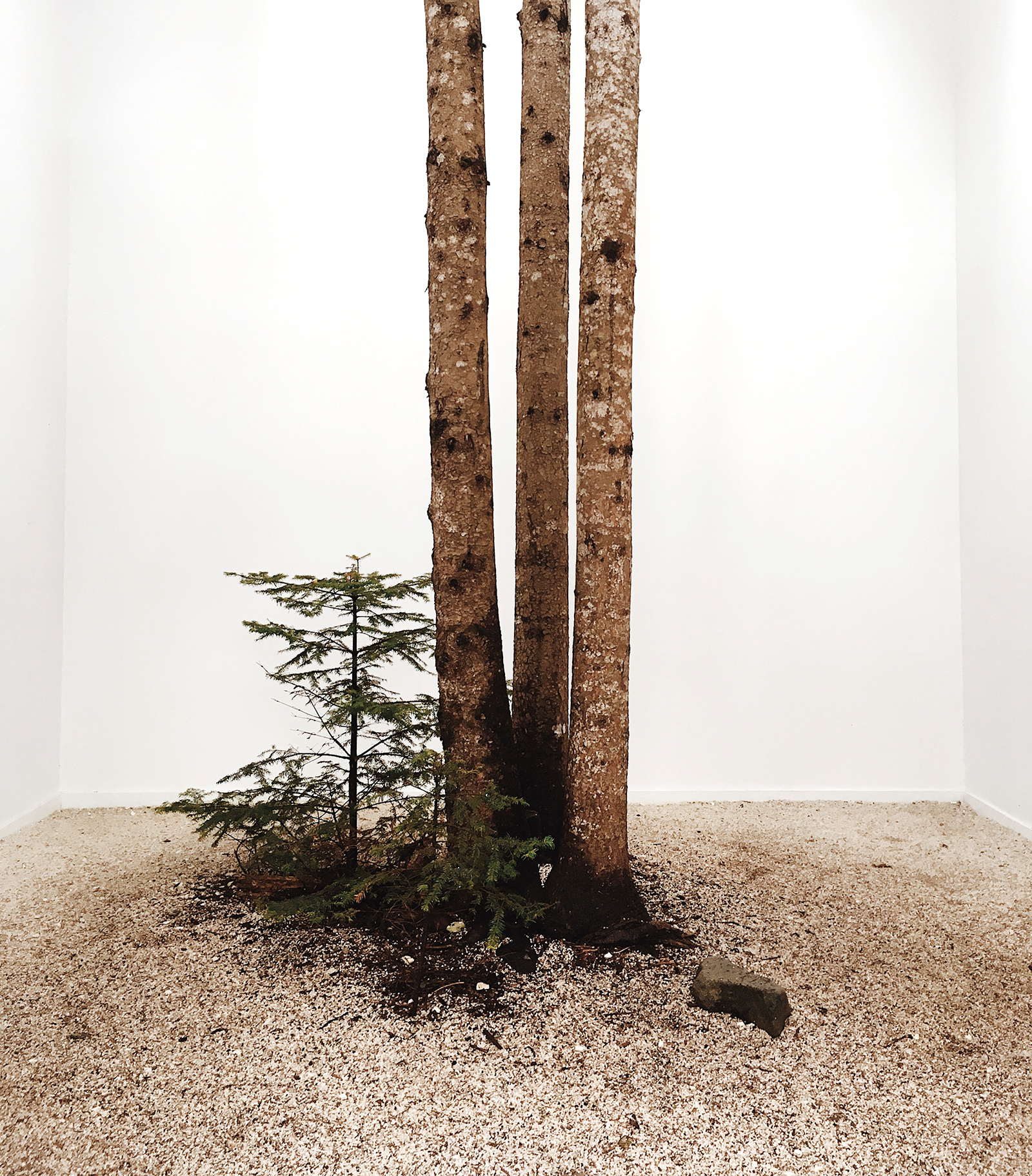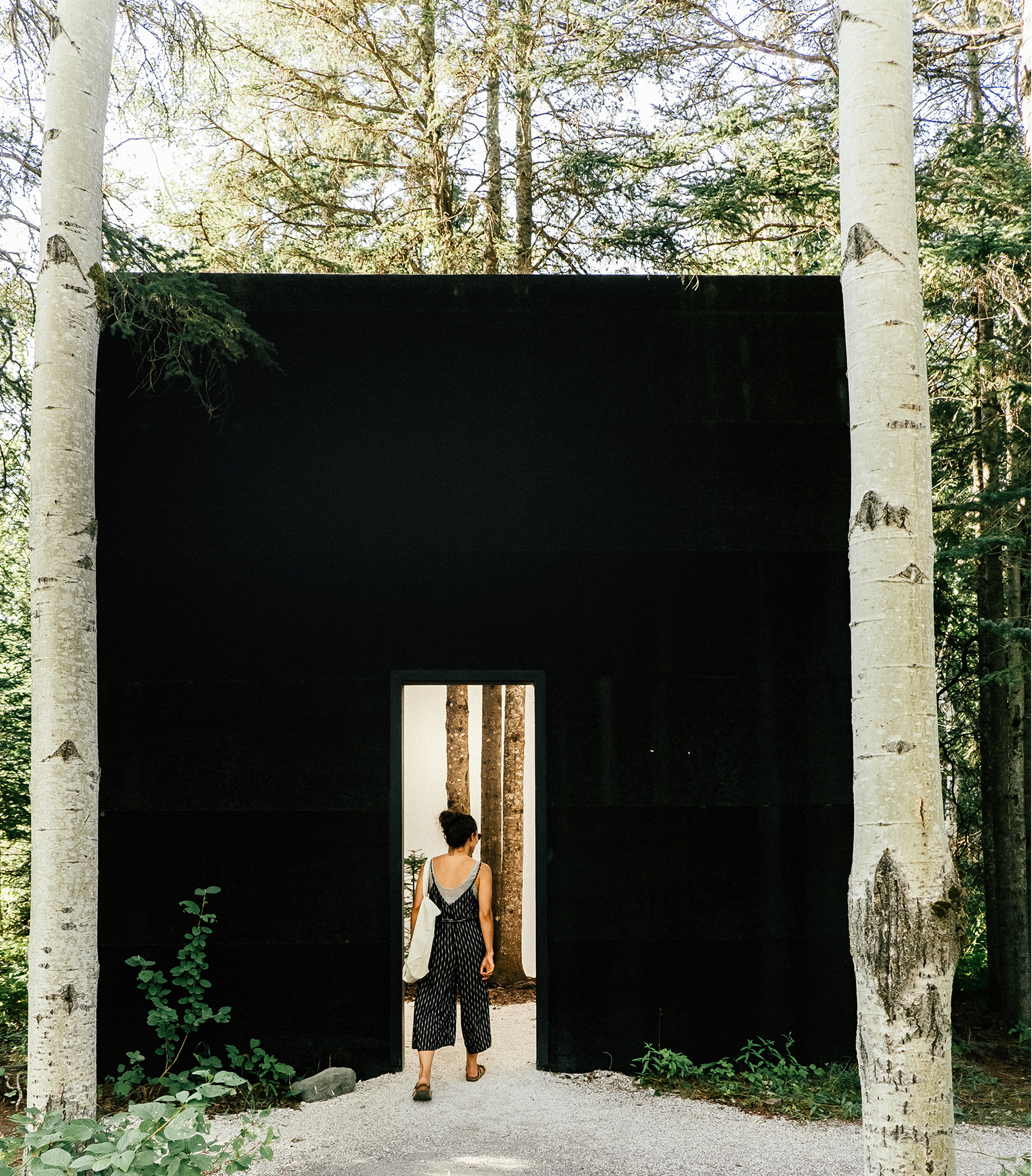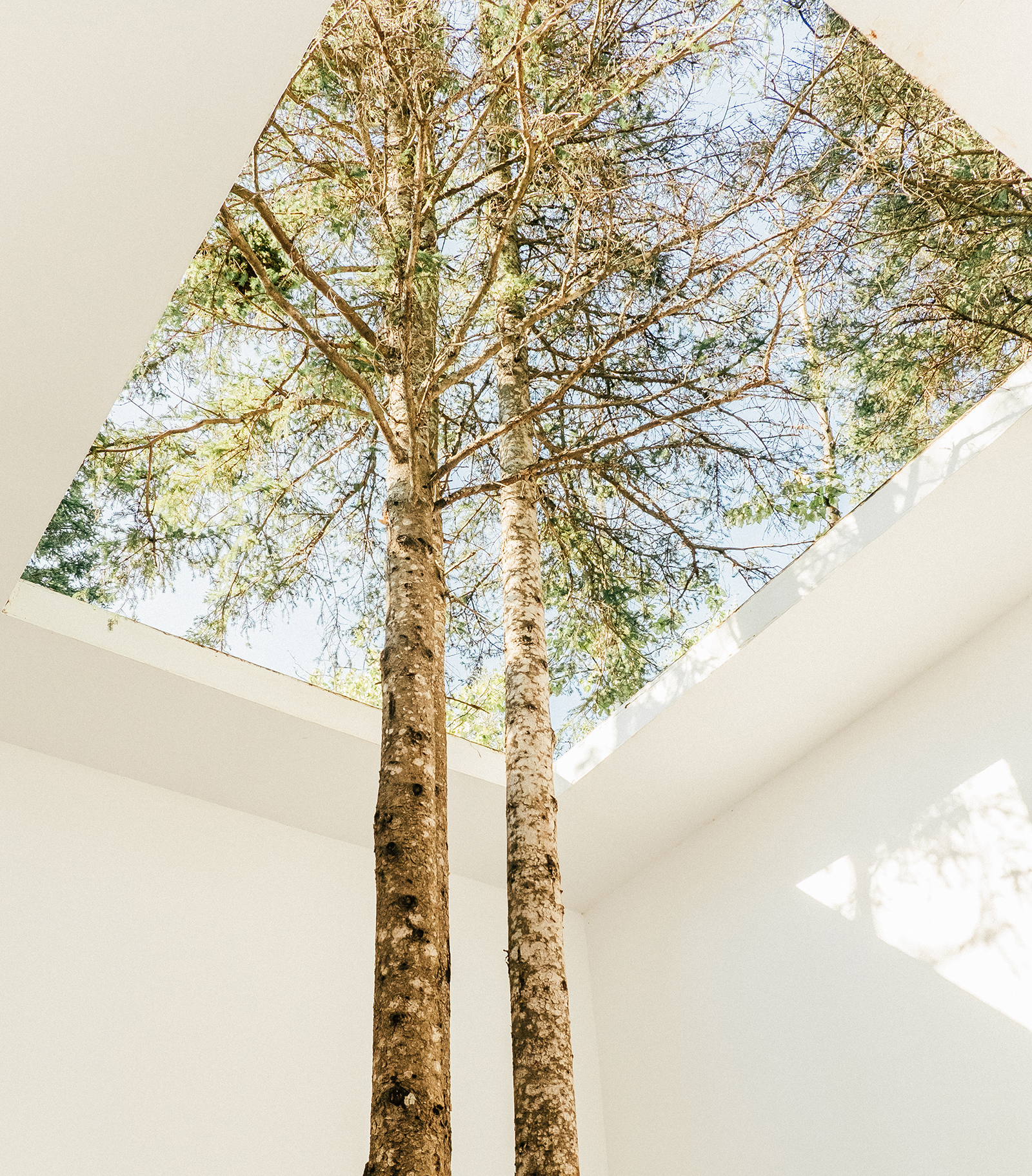 DESIGNERS / JOHAN SELBING, ANOUK VOGEL
YEARS OF EXHIBITION / 2013  –  2021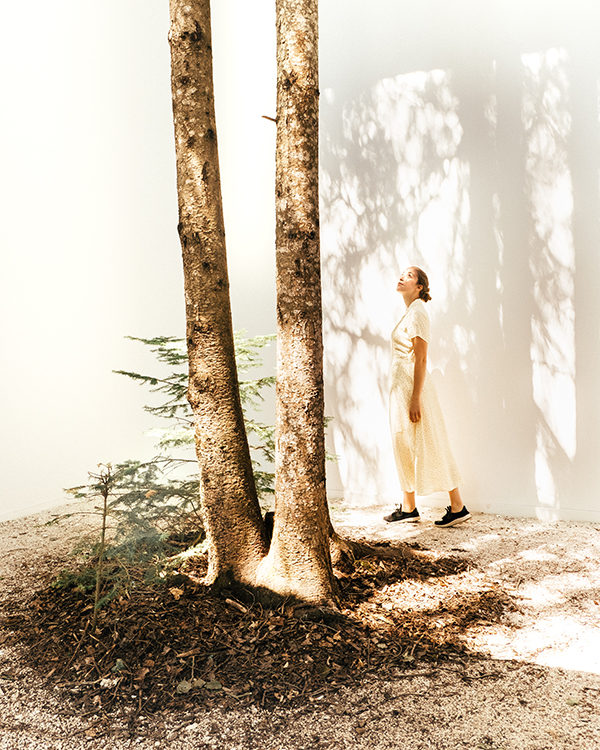 Project description
Courtesy of Nature is a contextual installation that invites the visitor to reflect upon our relation to nature. Is nature something to cherish? To protect? To tame? To exploit?
What if instead of designing the content we solely concentrated on designing the container? Instead of creating a new object to be placed on existing exhibition grounds, an exhibition space is designed around existing elements. Could, by doing so, a new light be projected on what belongs to the local environment, making the seemingly banal appear extraordinary? The museum is, after all, a place conceived for seeing. The local context is not altered, but part of it is temporarily isolated in order to create an indoor vegetal isle evoking an art work. On entering this volume you would logically expect to find yourself indoors. All the more surprising then when that indoors turns out to illustrate a portion of the outdoors. This tranquil space alludes to a museum room where landscape has become interior, its dimension tamed by architectural means.
DESIGNERS /
JOHAN SELBING, ANOUK VOGEL
Amsterdam, Netherlands Anouk Vogel (Geneva, Switzerland, 1977) studied landscape architecture at the Manchester Metropolitan University and Johan Selbing (Borås, Sweden, 1974) studied architecture at the Chalmers University in Gothenburg and at Aarhus School of Architecture in Denmark. They previously collaborated on various projects in different countries ranging from gardens, parks, art works, bridges, furniture, interiors and small buildings. In 2009 their proposal for the new furniture of the Vondelpark, Amsterdam's central park (which is listed as a Dutch state monument), won the first prize and is currently being implemented. In 2010 they were shortlisted for the Prix de Rome, the most prestigious Dutch state prize for young architects. Their interventions are often described as poetic in nature, intensifying the meaning and experience of specific locations. Furthermore their built works testify to their strong interest for materialisation and craftsmanship.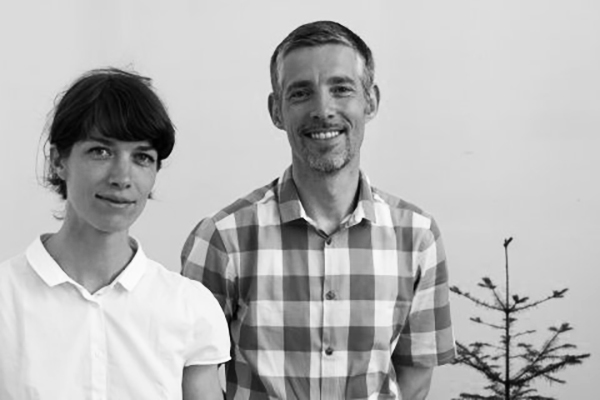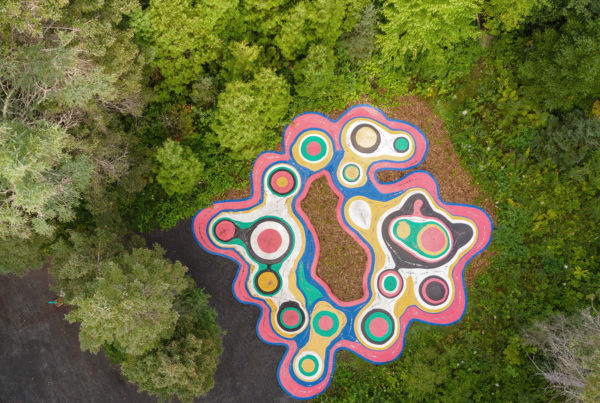 CONTEMPORARY GARDENS Augmented Grounds photo: JC Lemayphoto: JC Lemayphoto: JC LemayDESIGNERS / SOOMEEN HAHM, JAEHEON…