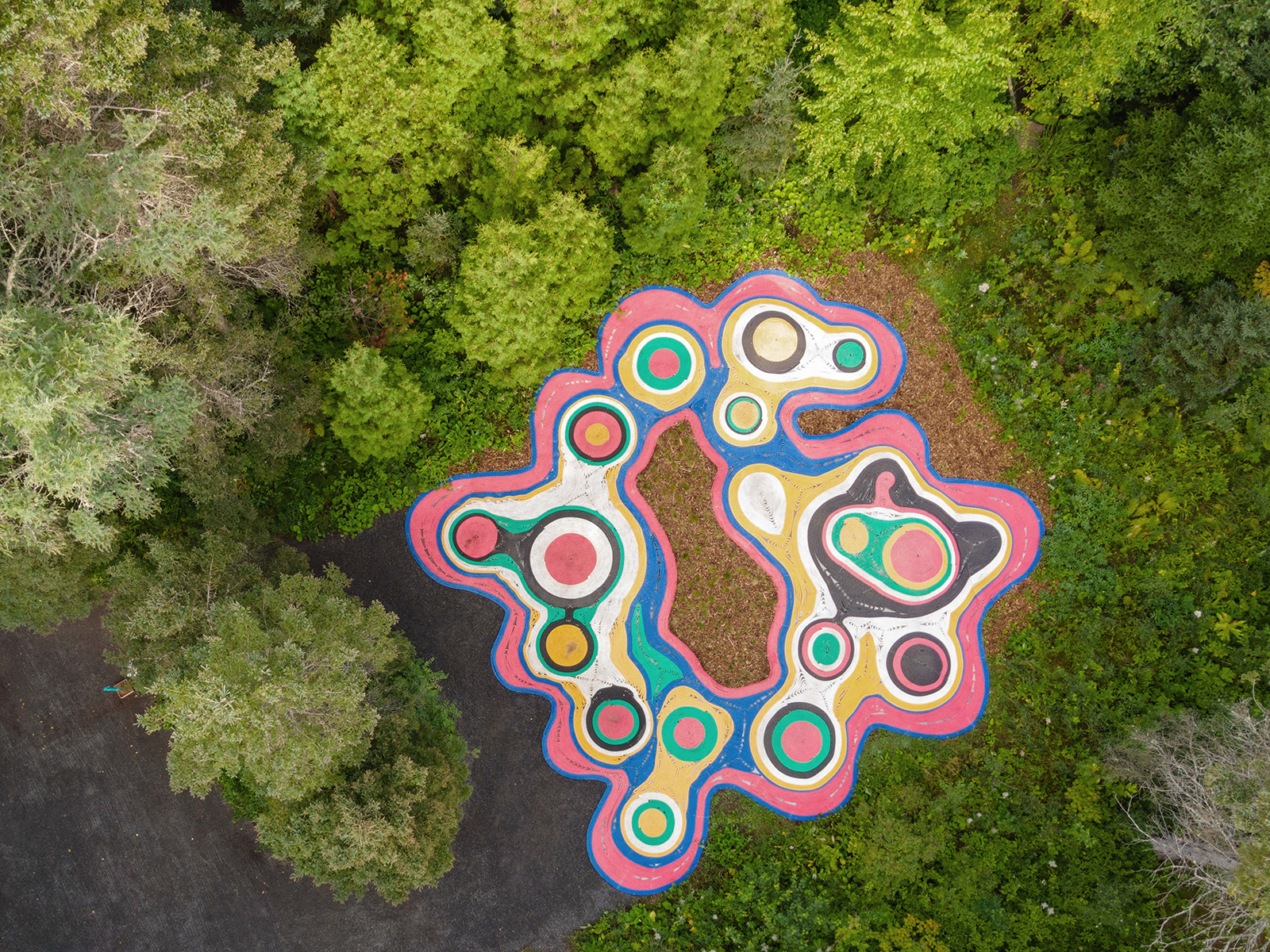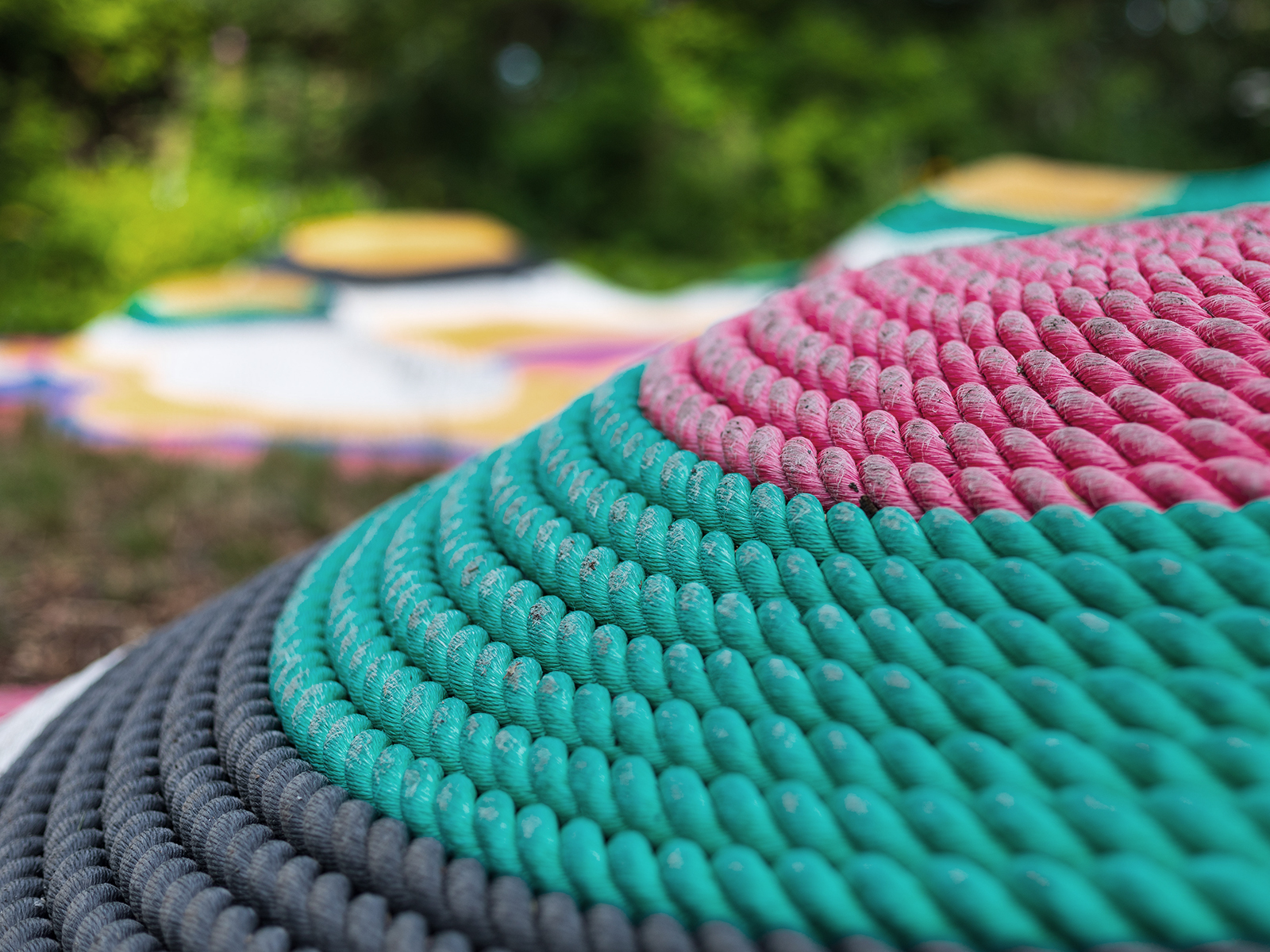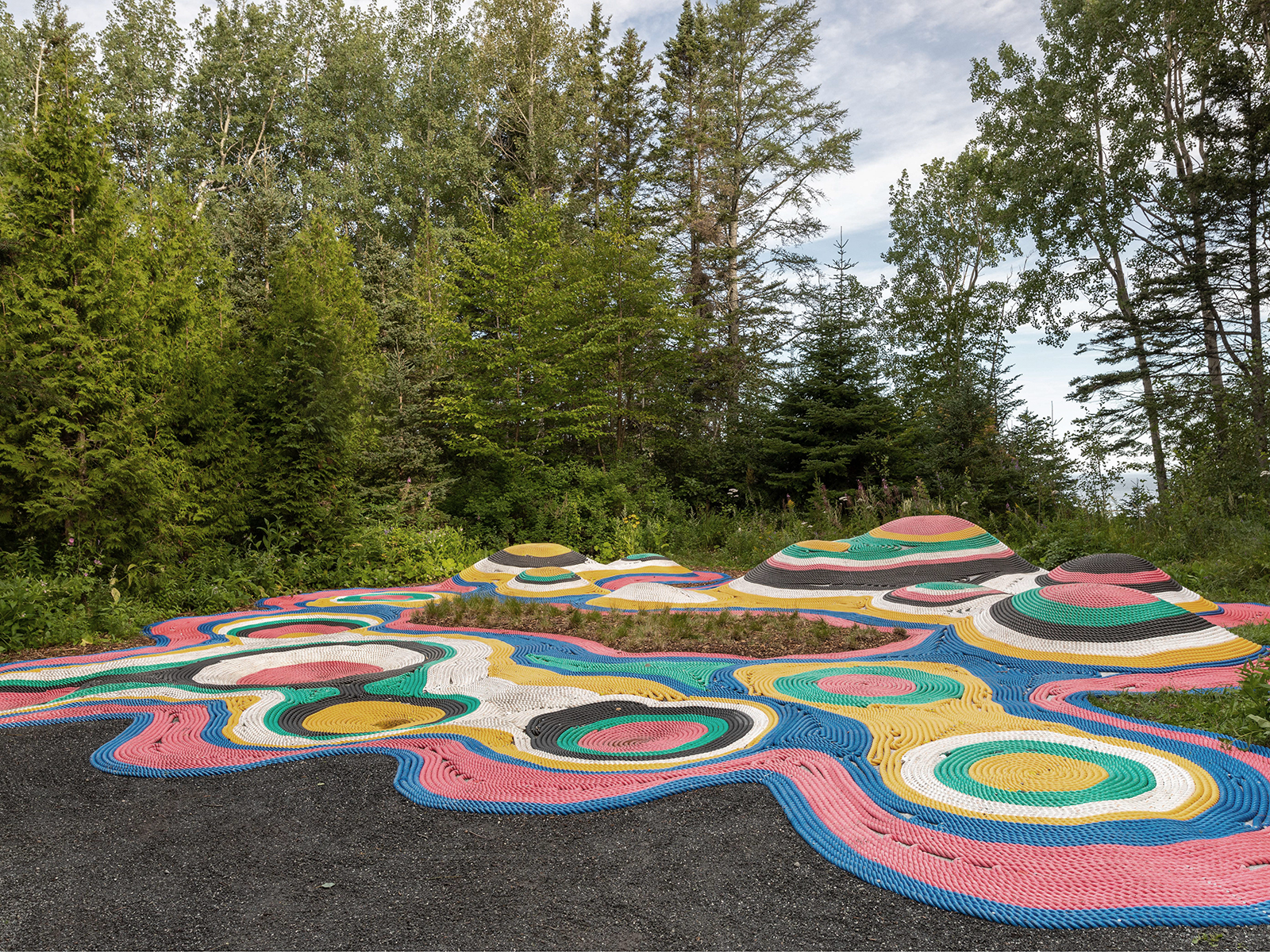 DESIGNERS / SOOMEEN HAHM, JAEHEON JUNG, YUMI LEE
YEARS OF EXHIBITION / 2020  –  2021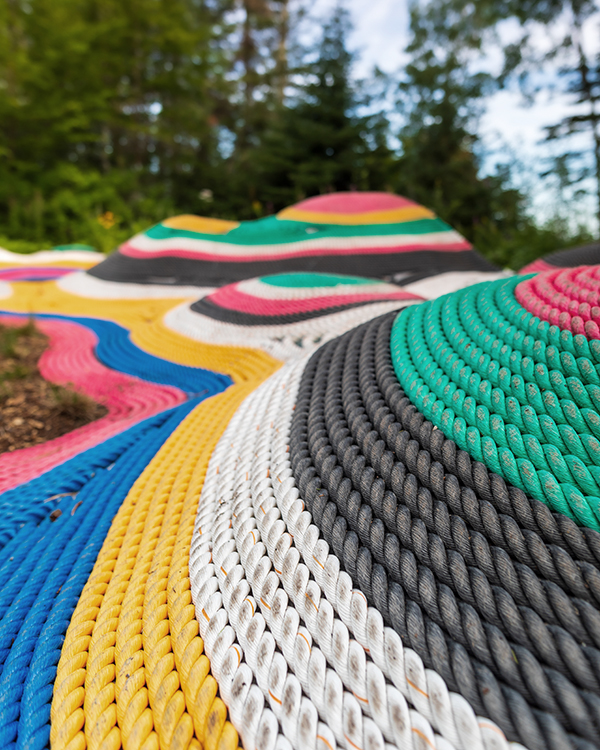 Project description
This garden is the métissage of cultural pride and innovation. The Métis sash is traditionally made with the art of finger weaving and draped across one's shoulder or tied around the waist.
The Augmented Grounds garden represents harmony through colourful ropes that are tightly laid on top of the terrain. The circular and bubble-like geometry creates a landscape of contours that reflects the different depths of Métis culture. The construction process contributes to a new innovative practice of garden design by introducing smart construction technology using augmented reality. The proposed design will be floated virtually over a real site using Microsoft HoloLens and the leader of the team will utilize the holographic model as an augmented instruction for the on-site construction. The Augmented Grounds garden take visitors through a playful and colourful rope display of topography that reflects the pride of Métis culture and identity. In the garden, visitors can walk along the colorful contours of ropes, sit and lie down on the coiled seating, or run up and down on the mounds and the pools.
DESIGNERS /
SOOMEEN HAHM, JAEHEON JUNG, YUMI LEE
Soomeen Hahm obtained her Bachelor of Architecture degree at the Beijing Tsinghua University and her Master of Architecture degree from the Architectural Association, where she studied in the Design Research Lab (DRL). Jaeheon Jung was educated at the Southern California Institute of Architecture and obtained an M.S. in Urban Design & Planning program from the University of Seoul (South Korea). Yumi Lee received a Master's degree in Landscape Architecture from the University of Pennsylvania. The team consists of architects and landscape architects, experts in design research and practice interested in exploring harmonious ecology of human, computer and machine. They are currently focusing on ways of constructing complex forms by augmented human builders to develop unique construction processes that cannot be done entirely by automation nor by human labour. Pursuing various expertise in both academia and practice, the team collaborates on various projects such as design workshops, research papers and competitions to pursue their research agenda.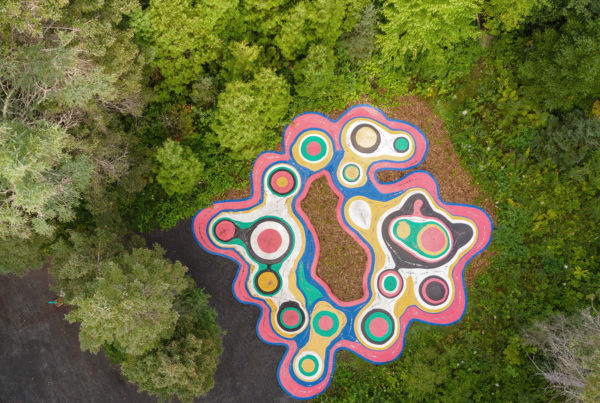 CONTEMPORARY GARDENS Augmented Grounds photo: JC Lemayphoto: JC Lemayphoto: JC LemayDESIGNERS / SOOMEEN HAHM, JAEHEON…